KK LEE Mathematics Blog
Stay up to date with my most recent news and updates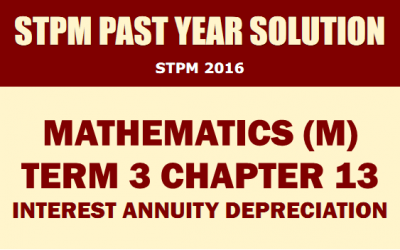 Scroll down to view the solutions. STPM 2013 MM Spec ime n P3 Q1 STPM 2013 MM P3 Q1 "I used to hate maths when I started form 6 as I kept having the perspective that it's hard.But KK Lee's patience in teaching and explanation gave me a new perspective and showed me...
Subscribe for More Great Articles!
Enter your name and email to get access to my latest articles and proven examination tips.