Question
Express
as partial fractions.
Here are our most recent updates posts
- Feel free to check it out -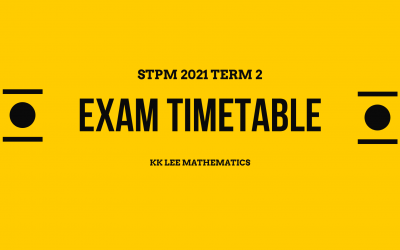 View the exam timetable for STPM 2021 Term 2. Countdown to STPM 2021 Examination. Join my tuition to help you achieve better results in the exam. Contact (60) 018-2016992 or kklee@kkleemaths.com for more information.