Mathematics (M) Term 1
Question 1
Solve the equation
No answers will be given at the moment. Busy with tuition classes and all the preparation. Try to discuss with your teacher or your friends if you cant solve it. Or comment below to share your solutions.
Here are our most recent updates posts
- Feel free to check it out -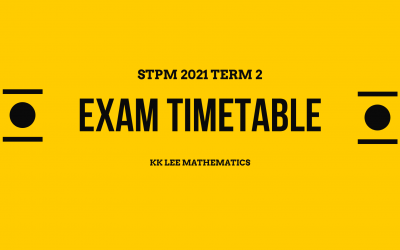 View the exam timetable for STPM 2021 Term 2. Countdown to STPM 2021 Examination. Join my tuition to help you achieve better results in the exam. Contact (60) 018-2016992 or kklee@kkleemaths.com for more information.