There are many methods to integrate
.
1. Use trigonometric identity
Given that
,
–
Here are our most recent updates posts
- Feel free to check it out -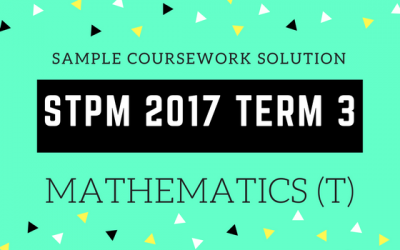 STPM 2017 Term 3 MT Coursework Explained. "Only sample solution for mathematical part will be posted. Please ask your school teacher for introduction, methodology, and conclusion." —00 It  is  reported  that  Malaysian  youths  spend  many  hours  daily  to  access ...